About FXPrimus
The Forex trading market has really skyrocketed and is only expected to continue to blast off within the coming months and years. There has never been a better time to get in on the Forex trading market, but with so many trading platforms and websites out there, finding the right one can often be overwhelming and a hassle. One such trading platform that is worth looking into is FXPrimus.com. The name FXPrimus simply stands for the company's mission, with the focus on PRIME. The main aim as a Forex broker is to be among the premium Forex brokers on the internet.
FXPrimus is reassuring this mission by a number of different ways, including:
Launch of a new site and design
New trading features
Updated platform
All of these updates and the reorganization has been in an effort for FXPrimus to accommodate a new focus. The new look may not be so appealing to a polished trader but it cannot go unnoticed altogether. Many Forex brokers lay great emphasis on the security part of transactions. Many traders would rather concentrate with the security features rather than be attracted by a nice website.
FXPrimus ensures that security has given top priority to ensure that their transactions are safe and secure. As a third party in handling client's money, the site ensures that large and small traders get their money to the intended destinations safely. This assurance has helped to retain customers and also makes it so that customers don't lose their money when it is placed under the FXPrimus care. In all, the site is going after a strategy that signifies how safe and secure the site really is, which means that anyone can have trust when trading in the space. Let's delve further into the main features of FXPrimus so you can make the right decision to engage in the site as your preferred Forex broker.
Top Features Of FXPrimus
In comparison to some other Forex brands in the industry, the FXPrimus website is designed in a very classy, neat and clean way. You can definitely tell that the site was redesigned with the user in mind. In addition to the new site design, there are also a number of gadgets that can be found all throughout the FXPrimus website. These are two main reasons that the system really stands apart in the industry from others.
The first point noted is that the company is able to serve those using the STP platform for their brokerage. The other point noted is that the company offers ECN brokerage. This works based on the trader's preferences. This will likely create a lot of interest for those who have not tried this brokerage platform. You know the company must be doing something right because it offers a Forex brokerage platform for more than fifty three different nations.
Another nice feature of the FXPrimus site is that it also provides users an opportunity to withdraw money through your local ATM card. This is a big selling point because it makes trading super easy and hassle-free. You don't have to go through a bank to access your account but can instead simply enter your credit card information and get trading! Thanks to this great brokerage platform, many people will definitely find this platform worth engaging if you consider the amount wasted as fee charges and also the time spend. With a direct credit withdrawal, you save both on time and money.
Trading with FXPrimus.com also gives you a good chance to familiarize with your trading performance. The trader is presented with three different kinds of spreadsheets. Through these spreadsheets every trader is able to customize their trading prowess based on their style and personal experience. Another point is that the system has high security features. This is to ensure that your case is not lost. While the site has never anticipated a fail in their system, it's nice to know that they are prepared for the unexpected. Your money cannot get lost while in the FXPrimus system. This should give you ease of mind while trading.
FXPrimus Prices
With FXPrimus the minimum account size is $250. If you are a professional trader, this site has a good deal of appeal. Their offered leverage for trades is a good indicator of this. They offer 500:1 leverage; one of the highest leverage amounts offered by reputable brokers.
The different types of deposit methods accepted by FXPrimus are Skrill or MoneyBookers, BPay, Debit card, Credit Card and Bank Wire. As for the deposit currency, one can fund the accounts using currencies like THB, SGD, CHF, NZD, CAD, AUD, EUR, JPY, GBP and last but not least USD. The fact that FXPrimus accepts so many different kinds of currencies is definitely a huge plus point for the company.
Criticism Of FXPrimus
There are definitely a lot of positive attributes for the FXPrimus product. Although minimal, there are still a few negative drawbacks to using the service. The first is that it requires such a high commitment of $250 to open a trading account. This is relatively high, especially for those who are new to the Forex trading market and would like to gain some experience. There is also not an easy way to set up a demo-account for beginners. Although the company says it does offer this, it can't be set up too easily and doesn't seem to even really work properly. As such, FXPrimus is really probably better used by those who have some trading experience in the Forex trading industry already.
Customer Support
If you are careful enough to check on many brokerage companies across the globe, you will be able to note that many Forex brokers who claim to offer customer support wiki is dependable. Most Forex brokers claim to offer reliable customer support, but FXPrimus is one that truly makes good on this commitment. The company offers e-mail, phone and live chat support. The company does not just brag about the commitment to service, but they really try to uphold their commitment to good service. In general it only takes 5 minutes to get back to customers on the phone and via live chat and e-mail turnaround times are usually answered within a couple hours. Many Forex companies do not have faster response customer care responders. Your queries may take too long before they are responding to. To date, FXPrimus is the best Forex company in this field.
Concluding Thoughts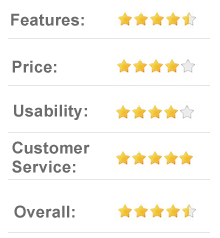 As an established Forex broker with a worldwide trader base, there's no question that FXPrimus is trying hard to take the Forex world by force. With sensitivity to the trader's financial and emotional needs, FXPrimus offers tremendous convenience and a thoroughly enjoyable trading experience for those who are interested in using the MT4 platform. FXPrimus is the only Forex exchange company that makes easy the work of the client or trader by ensuring that each trader is able to access the services without any complications.
The company has made it possible for all new clients to maneuver through the services without facing any challenge. Although there is a section dedicated for new traders, the service does not really do the best job of accommodating those who are beginners. That said, it is still possible to try early trades with FXPrimus as long as you don't mind commitment to $250 for your account. Once you've created an account though you will certainly not be disappointed since the system is overall easy to utilize. So stop searching for that perfect Forex broker, you don't need to look any further since FXPrimus.com is the ultimate broker in the Forex trading space!