One of the advantages of online retail is that it enables companies to develop targeted expertise in a particular product area, and then offer that expertise, and the related products, to the public. There are few better examples of this than CotswoldOutdoor.com, an online purveyor of camping and outdoor products, and sporting goods of every variety, and very much including apparel, for the hunter, gatherer, hiker, swimmer, and hot dog-roaster that lives within each of us.
One of the things we like most about this company is that it pre-dates – by decades – the Internet age. Its founders, and its workers, were brought together not by the love of low-margin, high-volume sales, but by a shared love of the great outdoors, and a desire to share that love. The website makes it very clear that when the company's workers aren't explaining their products to you, they are using those products themselves, whether by kayaking, climbing, trail running, cycling, skiing, hiking, or swimming.
The company is headquartered in England and Wales, and was founded way back in 1974. It offers one of the most extensive ranges of outdoor clothing, products, and equipment. Their product offerings encompass over 250 internationally recognized brands. This allows the company to bring its customers the latest in outdoor technology and styles, both in apparel, camping gear, and sporting goods. The company says that each of the firm's products is carefully selected and tested, because company wants to be certain of offering a high level of quality and value to the company's customers.
Featured Products
The company's offerings extend to every form of sporting apparel, including boots and waterproof clothing for men, women, and children, camping equipment, including tents, sleeping bags, airbeds, water purification equipment, insect protection, cooking gear, and lighting.
Just in the area of boots, for example, the firm offers footwear for mountaineering, "regular" climbing, waterproof boots and wellies, trail-running shoes, and "gaiters." It would be a lot easier to provide a list of what they don't have than what they do provide, and the fact that they feature over 250 brands offers some indication that if this company doesn't have it, you probably don't need it.
In the area of women's hiking boots, the firm's bestselling brands are Salomon, Scarpa, Meindl, and Merra, with over a hundred other offerings available. And the site's search engine allows you to shop by price, brand, or product type, or just follow what is bestselling, and let the company's knowledgeable clientele guide you toward the best and most affordable goods.
Prices
We have to list the company's prices as about average, but in exchange for these prices you receive goods of very high quality. So if you are interested in getting bargains on high-quality goods, this is the place for you. The example we chose to focus on in evaluating their pricing was women's hiking boots, and here the website showed 112 listings ranging in price from $56.00 to a bit over $300.00. The best selling boots mentioned above sold in the $110 to $130 range. Our examination of competing sites found those prices to be quite favorable.
The range of brand names was extensive of course, and the website also offered some customer advice that held a taste of insider knowledge that only true outdoors insiders would have. We'll give one example – a helpful hint indicating that some male hikers prefer women's hiking boots for their reduced weight. It's a good idea, for men more interested in ease of hiking than in a manly style of boot.
Customer Service
The company invests in its customer service representatives, providing them with expert training in each of the sports, and camping, areas where they do business. The firm says that this helps make sure that you receive the best possible assistance and advice when you are selecting equipment for your next adventure. The firm also offers a range of expert services at their store locations, including boot-fitting, rucksack fitting and equipment consultations.
The firm also puts its money where its mouth is, and proudly supports a large number of outdoor organizations and groups and sponsor events, race team, and other events and expeditions, both nationally and locally. The firm performs this outreach primarily to extend the great outdoors to groups of people who might not otherwise involve themselves in those healthful and enlivening activities. We heartily applaud this practice, and we are persuaded that this really is the mark of a company committed to extending the benefits of outdoor life.
Now, as to the nitty-gritty of their customer service, the firm delivers goods to the United States for $10, and items will arrive within 4-6 working days. If you order something that is heavier that 30 kilograms or is longer than 6 feet long, the delivery may be subject to additional charges. Orders for over $200 in value may be subject to additional tax and import duties levied by U.S. Customs and Border Protection.
Order tracking is provided, including assignment of a parcel tracking number when your order is sent, and can track the progress of your delivery. Occasionally this tracking number will change once your parcel is passed on to a local delivery firm. If you are not at home when the final courier service arrives, the courier left a calling card with information about how to rearrange your delivery or collect your package.
And when it comes to the firm's return policy, the company allows you to simply complete a form on the reverse side of your delivery note and send it back together with the items purchased within 28 days of purchase, and of course in new and unused condition. If the item is faulty, return shipping will be free, and if the item is not faulty, you will be expected to pay for shipping, but your purchase price will be refunded.
The company encourages you to use a recorded and insured delivery service, because they cannot be held responsible for items lost in transit. If you paid through PayPal, your account will be credited within 5-7 working days. If you cancel your order before the item was shipped, you'll get an automatic and immediate refund. The policy, for safety reasons, is not extended to climbing equipment or helmets. We find this policy to be eminently fair.
The company's customer service department is open from nine in the morning until five-thirty in the evening, from Monday to Friday. For customers calling outside of those hours, the firm maintains an outside agency whose personnel are able to help. If the problem is a little too tough for the agency, they will take your details down and relay them to the firm's experts. They also maintain a customer services email address and domestic and international phone numbers.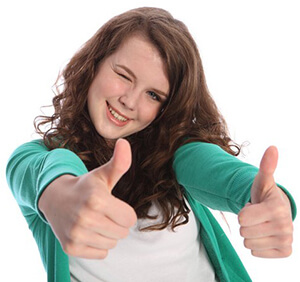 Complaints
We conducted a broad online survey, but were unable to identify more than a few complaints about the firm from customers. And most of those related to delivery times for goods arriving from Great Britain, and not to the quality of the items received. Moreover, all of these complaints were overwhelmed by praise offered by a high majority of customers who report that they were very satisfied with the company's goods and services.
Final Thoughts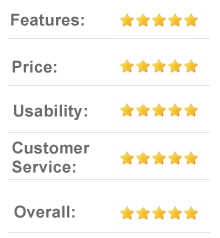 Obviously, there are a large number of online retailers to choose from in selecting outdoor equipment, but we can identify very few with the kind of commitment to outdoor life that is clear to see from an examination of CotswoldOutdoor.com.