Who We Are
Reviewed247.com is a professional website review service that was founded in 2013 and has grown rapidly since. We are dedicated to bringing our guests honest and comprehensive website reviews that cover a wide variety of different online services, from storefronts to travel agents. We focus on the customer's needs and perspective to provide useful and unbiased information.
Our team of reviewers and editors extensively research every website to bring you the most accurate and up to date information. The Reviewed247.com staff gathers all of the information that you need to know in one convenient location to improve your online shopping experience.
Our mission is to:
Deliver true and impartial information to our visitors

Post new reviews of popular websites every day

Help customers to make informed buying decisions

Grow to become the leading online website review service
What We Do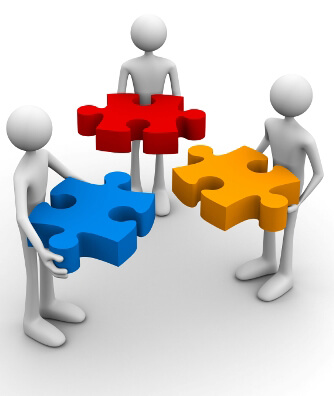 You can find new website reviews posted to our website each day, and dozens more are stored in our archives. Our reviews tell you everything that you need to know about a site or service, including information about products, pricing and customer support. Our aim is to help customers make purchasing decisions with confidence.
We strive to provide our visitors with unbiased and reliable information. Honesty is of paramount importance to the Review247.com team. Our reviews discuss both the positive and negative aspects of each website, helping customers to easily discover whether or not a website is reliable.
Our comprehensive reviews provide information on the best and worst features of a website, it price range or subscription costs, and customer support contact information. Each website is given an overall Editor Rating that makes it easy to compare quickly with other similar sites.
How We Can Help You
Website reviews are quickly becoming an important part of the online shopping experience. Online reviews can help consumers to:
Protect themselves financially
Avoid low quality products
Save time and money
Reading website reviews can help you to avoid a tedious or unpleasant shopping experience. It's always a good idea to research the reliability of an online company's services before you punch in your credit card information. Online reviews can save you from scams and fraud, or simply just save you money on a shopping spree.
Our online reviews tell you all about what deals and promotions a website offers to its customers, allowing you to take advantage of money saving opportunities throughout the year. You can easily gauge the price and reliability of one particular website over another. Review247.com makes it easy for consumers to figure out where they can save the most time, money and effort.
Our reviews are completely free for anyone to view, with no membership or subscription fees required. Visitors can find reviews of websites across nine broad categories, with multiple subcategories to choose from. Our dozens of website reviews can help you to have a safe and stress free online shopping experience. Have a question or comment? We'd love to hear from you!