If you are like me, you can't stand going to the mall or retail stores to try to find a specific item or to even just browse. You have to find parking, deal with the crowds, and rarely do you find what you want. It is just more efficient to go online.
For more than a decade, I have been making most of my purchases online. The big challenge is choosing the best online retailers. To tackle this problem, I have tried just about all of them. This review site is the result of my research. This review will take a no-holds-barred look at Taobao.com to help you decide whether you can trust it.
About Taobao.com
Similar to Amazon and eBay, Taobao.com is a Chinese website for online shopping that is run by Alibaba Group in China. Since its founding in May of 2003, Taobao Marketplace has facilitated consumer-to-consumer (C2C) retail by offering a platform for individual entrepreneurs and small businesses to open online stores that mostly cater to consumers in Chinese-speaking regions.
All of Taobao.com is in Chinese, which may be a barrier for those who want to shop but cannot understand anything on the site. Fortunately, you can use Google Translate to make sense of it all. However, be prepared for incomprehensible and odd translation results. On the plus side, the sellers realize there are English-only shoppers out there, and they list English keywords.
According to Alexa, Taobao.com is one of the top ten most visited websites on the planet with more than 800 million product listings. The gross merchandise volume for Taobao exceeds one trillion yuan or 160 billion US dollars.
After eBay bought Eachnet, China's online auction leader in the early 2000s, and became a major player in the Chinese e-commerce market, Alibaba decided to launch Taobao. Free listings were introduced by Taobao along with website features designed to act in the best interest of local consumers, including an escrow-based payment tool and instant messaging to facilitate buyer-seller communication.
With their aggressive expansion and quality offerings, Taobao was able to become the undisputed e-commerce leader in China within two years of going live. In fact, eBay subsequently shut down their site in 2006.
To complement their C2C marketplace, Taobao introduced a business-to-consumer platform called Taobao Mall in 2008. It has its own website Tmall.com and has since split off into its own company under the same umbrella as Taobao.
No introduction to Taobao would be complete without mentioning their mascot, Ma. Ma is an ant that represents their corporate culture. To celebrate the fifth year of the company' founding, Ma once organized over 2,000 workers in a gymnasium. They consider themselves to be an ant army.
Top Features of Taobao.com
Once you get used to the translation issues, Taobao.com is really user-friendly. You can see why there are more than five million registered users on the site. You can sort your search results based on specific criteria like most search engines. You can sort results based on newest additions, popularity, price, seller's reputation, and sales at Taobao.
You can also search for other seller-related service criteria, including cash on delivery, WangWang Live Chat, seven-day return policy, accepts credit cards, overseas product, genuine product, and consumer protection.
Once you select an item, you can pick from an array of options for that item, such as color, size, and more depending on the product and availability. There is also usually in-depth descriptions of the listing and photos from multiple angles that you can zoom in on.
I especially liked how many helpful reviews could be found for each item. A lot of online retailers will have a reviews section that is similar to a ghost town: no one leaves any reviews. With Taobao.com, they incentivize reviews, and this really makes the site better. I will go into that more below.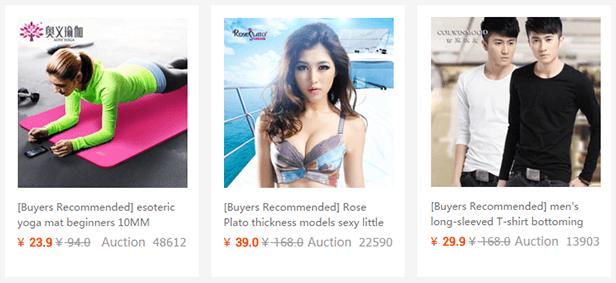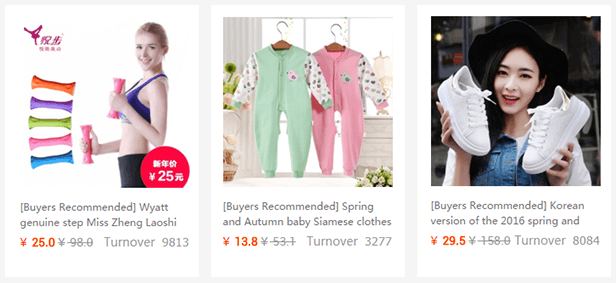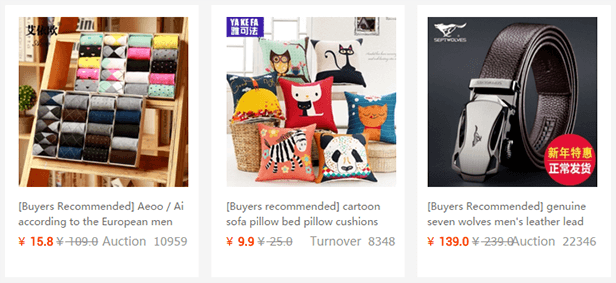 You want to choose a trustworthy and experienced seller just like you would with eBay. You can figure this out by looking at how many transactions they have processed and delivered successfully. The seller's profile lists this information.
Buyers can also rank sellers. The highest ranks are yellow crowns followed by blue crowns, diamonds, and hearts. Before ascending to the next rank, a seller has to earn five of the previous rank. For instance, in order to earn a blue crown, you must have five diamonds.
You might also want to look at when the seller opened their shop and how much positive feedback they have gotten in that time.
Before you make a buying decision, customer reviews and feedback are a great resource on most online shopping sites. And, at the bottom of each page, Taobao also has a spot where you can read feedback from verified buyers. They use a five-point rating system with five meaning that the product is of the highest quality.
If you come across an item that has no reviews, you can check out the seller's overall feedback by clicking on the seller's rating. As you scroll down, you can read the feedback given by shoppers who have purchased products from the seller. Before you buy from the seller, you will get a good idea of whether they are trustworthy or not.
Every transaction on Taobao uses the Chinese Yuan. You can get a rough idea of the prices in US dollars by dividing prices by six. You can make payments using Alipay, which is the Alibaba Group's answer to PayPal. You can also pay using online banking.
Before making a payment, it is crucial that you make sure that your purchase can be shipped internationally. You can do this by communicating with the seller. However, due to the lack of experience and language barriers, most sellers on Taobao do not ship overseas.
Occasionally, you will come across a seller who can accept online or international payments and speaks English, but these benefits typically come with a cost. Taobao.com recognizes this problem, and they have introduced Taobao agents to help deal with it. I will talk about that more in the Customer Support section.
Remember the old commercials for mail order purchases where they would say, "Expect six to eight weeks for delivery"? Well, Taobao is not that bad, but it does harken back to those days. Your item might take you anywhere from 7 to 40 business days to arrive after you make your payment.
Purchases typically take about three weeks to enter the country then another week to clear customs. It will then take a few days for the postal service to bring your package to your doorstep. This may seem like a long time to wait, but when you put it into perspective, it really is pretty amazing that you can order unique items only available in China and have them arrive at your house thousands of miles away.
Taobao.com Prices
The beauty of Taobao.com is that there are millions of sellers competing for your money, so the prices are lower than you can find anywhere else. The problem is that you do have to pay for shipping, so that will add to the costs.
In addition to the shipping fee and the price of the product, you may have to pay for other fees, such as insurance, commissions, and shipping of sensitive items. I compared the prices for a few dozen items to comparable sites, and Taobao.com was consistently ten percent cheaper.
Criticism of Taobao.com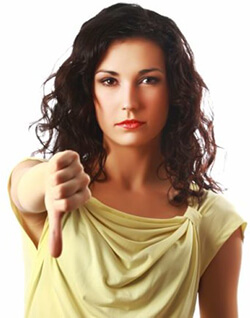 The only thing I did not like about Taobao.com was that I had this constant gnawing feeling that I was getting inaccurate information from the Google Translate version of the site. As you may be able to tell from this long-winded review, I am a words person, and any robotic translation is going to have flaws. Nonetheless, I have yet to experience any problems with using Taobao.
The other minor issue I have with Taobao.com is that items take a long time to arrive in foreign countries. However, I am a fairly patient person, and this is to be expected. However, those of you who are impatient may want to use a domestic retailer.
The biggest complaints I could find from other users had more to do with the sellers than Taobao.com itself. But, if you follow my advice on choosing quality sellers, you will be sure to have a pleasant experience.
Customer Support
One of the unique customer support features on Taobao is the Taobao agents. For a commission from the seller, these agents help foreigners to purchase items on Taobao.com. This service benefits all foreign consumers, and the agents are fluent in numerous languages. However, the agents are most popular in Southeast Asia.
In addition, Taobao.com also has the usual full complement of contact methods, such as phone, email, live chat, and social media. However, as a foreign customer, you will mainly work with the Taobao agents.
Conclusion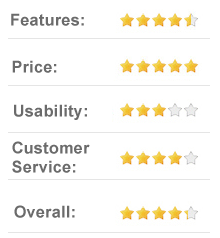 Taobao is the top online retailer in China for good reason. They offer a massive selection of products, are always coming up with innovative technologies, and the website is packed full of features.
On the other hand, it is not designed for Western consumers. I would recommend Taobao.com to shoppers who want one-of-a-kind items and do not mind long delivery times.