When a gentleman is looking for the perfect attire for a formal event, interview, or business meeting, MensUSA has the clothes to make the man. Based in Los Angeles, California, MensUSA has been providing top-notch quality service to customers for years.
Boasting over 30,000 products listed in their catalog, MensUSA offers men quality clothing at an affordable price. Their business model focuses on retail, wholesale, and manufacturing of exquisite suits and tuxedos. Men can also find the perfect accessory to complement their choice of new shirt, trousers, or jacket. Customers who visit the Los Angeles store can take advantage of the on-site tailor.
At MensUSA, customers who appreciate upscale European clothing can find reasonably priced silk ties, slacks, sports coats, and shoes. There is no need for men to shortchange their wardrobe, by limiting themselves to purchasing "mass market" clothing. MensUSA sells both men's apparel that is appropriate for work and casual needs, without sacrificing quality for a modest price.
In addition to serving the apparel needs of Men, MensUSA also sales clothing for Boys and Women. Specialty clothing and styles are available too, including Big & Tall sizes, Zoot Suits, and Cowboy boots. MensUSA offers its quality tailored goods to the public predominantly online, but also has a brick-and-mortar store for customers as well.
About MensUSA
MensUSA made its debut on the internet in 1996. Branching out from being in business as a manufacturer of men's garments in Germany and Italy, in 2001 MensUSA was created to reach the American man. The ability to source tailored shirts, slacks, and suits for men has never been more effortless, thanks to MensUSA.
Superior customer service, quality garment selection, and a strong sense of aesthetics and fashion knowledge give MensUSA its edge.  MensUSA has offices in various countries and continuously strives to serve the working man for his attire needs. MensUSA has boys and men covered when it comes to finding quality formal and casual wear alike.
Apparel offered at MensUSA covers Sportscoats, Linen Suits, Tuxedos, and Three-Piece Suits. Men can enjoy easily sourcing clothing made in seersucker, linen, polyester, denim, and more online. Whatever the occasion, MensUSA has an extensive selection of garments ready to wear for work, a night on the town, or a wedding.
There are more than a few good reasons to shop at MensUSA for your next suit. Check out these points of interest for customers.
Top Features
Knowledgeable and expert manufacturers and tailors of quality men's garments since 1996.
100% customer satisfaction for fit, quality, and fabric of the purchased suit, or a full refund available.
Customers get the benefit of luxury brand clothing, without the label affixed or related cost.
Customers can search through the suits available according to style, size, price, or fabric.
Specialty offerings include Slim Fit Suits, Big & Tall, and Zoot Suits
Suits made for Boys and Women available for purchase.
Full service for tailored garments online with friendly customer service that is easy to reach.
Turning Heads with Savvy Ideas for Men's' Fashion
When it comes to Mens' fashion, it's not enough to merely present the apparel for purchase. Men love to learn how to look chic for specific events, and MensUSA makes sure to cover this avenue. Whether a young boy, young man, or older adult, professional advisers offer their knowledge on making sure a suit look good.
Men seeking recommendations for frugal fashion options, without sacrificing quality of fit and material can find their needs met via MensUSA's blog. There are How To guides for dressing for Spring weddings, must-have suit styles, and even budgeting for a suit while in College.
Infographics provide bold visual presentations of the evolution of suit styles throughout the years. There is particular attention taken to how a suit should fit at the wrist, ankle, and more for men. Fashionable accessory pairings, posts covering what celebrity best wore a suit, and customer reviews littered throughout MensUSA's blog.
MensUSA makes sure to deliver a well-rounded shopping experience for all ages and sizes. Whether a customer is a newbie to purchasing and wearing suits or a seasoned dapper gentleman, there is something of value for everyone.
Sizing
MensUSA provides a comprehensive listing of various measurements and sizing charts to ensure the perfect fit. If customers have any questions or concerns, contact information is peppered throughout the site to offer assistance.
Customers can easily find charts demonstrating what body measurements are necessary, and answers via an FAQ. Mens' sizing is available from Small to 5XL. Sizing for shoes is shown in US, English, and European standards for reference.
At MensUSA, customers can select the right size for Vests, Sportcoats, Suits, Tuxedos, Trousers, and Dress Shirts. Many selections of apparel available for sale are priced from $99 upward to $299. Slim-fitted suits are available for purchase too.
There is a Help Desk that fully addresses most customer questions that may arise when selecting a purchase. However, customers can still easily find customer service numbers to call, if they want to speak to a representative over the phone with any questions not answered to their satisfaction.
Indeed, the quality behind MensUSA is a total package deal, from the wares to the dispensed know-how on suits and culture.
Suit Styles Offered for Men
There are several suit offerings to choose from.
Slim Fit Suits
Men seeking a more modern silhouette will appreciate a slim- fitted suit from MensUSA. Men with a thin or lean build can enhance their profile, because of a tapered waist, tapered legs, and narrower points at the shoulder. Slim fit suit pants have a noted flat-front, to maintain the uniformity of the look. Skinny ties are available to accessorize slim fit suits.
Zoot Suits
Whether appreciative of its unmistakable bold style, or a lover of retro fashion, MensUSA offers Zoot suits for both Men and Boys. Recognized for the long coats with wide lapels, and high-waisted wide-legged pants, the Zoot suit still maintains an allure and fashionable look that screams "Moxy!"
Wide-leg Pants & Lapels
When it comes to shopping for Big & Tall sizes, MensUSA still has gentlemen covered.  Men can find pants measuring at 22″ in width and with matching shirts. Big & Tall sizes are not regulated to solely neutral colors or minimal fabric options either. Men can purchase wide-leg suit paints, to pair with their suit jackets and shirts in polyester, wool, and linen.
Shoes
MensUSA offers a wide selection of boots in various materials including, but not limited to:
Boots are available in Cowboy, Charro Style, Square Toe, and Riding styles.
Accessories
MensUSA offers an array of accessories including:
Shipping
All orders that are a minimum of $99 ship via 3 Day Shipping free if an order is made before 4 pm PST and within the continental United States. Flat rate shipping is available for all purchases made within the continental United States. Apparel ships out via FedEx within 2 to 3 business days and for quality assurance tracking is applied.
Depending on availability, some items ship out within 24 hours of purchase. Additionally, MensUSA only charges customers the same price they incur for shipments, if orders need rush delivery, or are international.
Customers who want to follow up on their order are encouraged to contact MensUSA via email. If there is concern regarding a tracking number, or if an order has not yet arrived, customer service will remedy the matter. MensUSA does ask that customers give a grace period of 2 to 4 days for processing and handling.
Wholesale Available
One reason MensUSA is so great at what it does is thanks to its ability to offer wholesale prices to the general public. Interested parties who want to benefit from quality products at a reasonable price are welcome to purchase Factory Direct apparel for sale.
Apparel is shipped in weekly, with new arrivals constantly making their debut. Warehouses located in NYC, Los Angeles, CA, and Houston, Texas all provide inventory for MensUSA regularly.
Customer Feedback & Satisfaction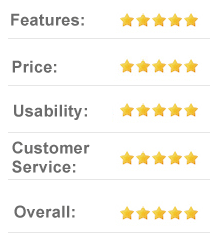 MensUSA dominates men's apparel with a 100% positive rating from customers. There is little to no negative feedback and a sparse amount of neutral reviews from clients purchasing their wares. Overall, customer service wows beyond customer expectations and the products that are delivered match or exceed the quality displayed.
MensUSA is unafraid to display a balanced image of themselves, as they proudly display customer reviews where things were less than perfect, but readily remedied. When alterations are needed, the wrong material accidentally is delivered, or another issue arises, MensUSA professionally takes care of business.
MensUSA is a favorite clothing source for many celebrities, as attested via pictures online the store's website. Actors, entertainers, musicians, and famous personalities all enjoy wearing MensUSA apparel and value their expertise and salesmanship.