Once you've done a bit of traveling, you develop your own set of preferences when it comes to hotels. Barcelo.com is a hotel company that only operates hotels of a certain, similar style, which is one that combines European and Central American resort elegance with affordability. For travelers and vacationers whose styles match Barcelo's, it only makes sense to form a relationship with this high-service hotelier. After all, they've done the scouting for you, and if your desires fall in line with what is offered in any one of their hotels, it's likely you will like all of the others.
The company is highly selective in determining which hotels they will open, or purchase, and present to their clients. They operate a few more than a hundred hotels, located in 16 countries, and the countries are located primarily in Europe and Central and South America. Here's the list (and doesn't the idea of visiting any one of these places sound lovely?): Spain, Portugal, Mexico, the Dominican Republic, Germany, Turkey, Bulgaria, Morocco, Czech Republic, Egypt, Greece, Italy, Costa Rica, Ecuador, Guatemala, and Nicaragua,
And in presenting their hotels, the company's website breaks their offerings down by function and amenity, so hotels that offer wedding services have their own category, as do hotels that specialize in serving families, couples, pet-owners, scuba-divers, or pet-owning scuba divers. They let you search by whether the hotel offers golfing, a spa, is at the beach or the city, or a city on the beach.
Oh, and by becoming a MyBarcelo customer, you will gain exclusive access to the best offers that are available on the site. We'll get to those offers in a bit, along with the "best rate" guarantee that the firm offers. We have to conclude that the company has been able to negotiate some impressive discounts and deals with the hotels, because that's exactly what we saw when we began our survey of their offerings.
Featured Products
The hotels in a sense are the products that are offered by this company (along with the special deals that they make available at those hotels). You can select the Barcelo Bavaro Palace Deluxe in the Dominican Republic, and enjoy unparalleled ocean views and Caribbean luxury, or enjoy a stay at the Barcelo Costa Cancun in Cancun, Mexico, where you can enjoy some more unparalleled ocean views. The Barcelo La Bobadilla in Granada, Spain will allow you to catch up on the latest in Spanish guitar music, while non-American citizens can enjoy the sunny skies that envelop Cuba.
Depending on which of the company's many stunning hotels you select, you may find yourself sitting beside a four-star pool sipping cocktails with little umbrellas in them, or sitting beside the ocean sipping that same cocktail. Or you can take that cocktail to the downtown of a thriving metropolis, with Barcelona, Spain being our personal favorite among those offered.
Or perhaps you'd like to explore the dizzying and dazzling courtyards and crevices of Prague in the Czech Republic, and return in style to eminently elegant accommodations. Or enjoy the tourist-friendly service and relaxed by elegant style of Costa Rica, Central America's leader in Latin modernization. Whatever your vacation preferences may be, this company has you covered, and they have you in mind.
And the website is very customer friendly, permitting detailed searches, and also offering very secure payment options, while maintaining critical transaction records for you.
Prices
Prices vary according to destination, with rooms in the less developed economies, such as the Dominical Republic and Morocco, the lowest at $100.00 to $200.00. Prices tend to go up from there for these remarkable and luxurious, carefully selected locations. The discounts offered by the company, however, are very impressive. After all, this is the hotel operator, and so by offering the rooms themselves, the firm doesn't have to share a fee with a booking company.
We rate the website quite highly on price, and have a feeling that other sites will not be able to offer these rooms any more cheaply. Although it is still nice to have that best price guarantee (described later) available to ensure that the site's prices are the best.
Customer Service
We've mentioned that the site allows you to search by amenity, but we didn't mention how far they extend this service. Along with searching for hotels that support pets or are beside beaches, you can search based on which hotels offer free airport transfers, free Wi-Fi, are adults only, have a casino, or permit early bookings. We like that kind of granular search ability, as it greatly cuts down on the time required to find what you are looking for.
Oh, and that guarantee. The company offers to match any rate offered on another website that is lower than the rate offered on theirs. And once they've done that, they promise to proceed to apply an additional 10% discount to the final booking price. If anything, that's an incentive to shop around, but only so that you can come back. That's the kind of customer service that we appreciate. Of course, you will need to show that the competing quote is for the same hotel, same room type, same board basis, same dates, same number of guests, same currency, and same price restrictions. But a simple screen-shot of the competing quote should contain all those things. The website spells out a very simple procedure for presenting competing quotes, which must be submitted within 24 hours of making your booking, and the procedure does indeed call for you to simply send in a screen-shot. They then promise to answer within two days, and if accepted, the amount owed will be credited to your debit or credit card account. Also, the discount applies only if the difference is greater than US$10.00.
All their transaction records are maintained scrupulously, and you will receive email confirmation of payment, room reservation, and all important reservation details.
Criticism
The firm maintains its own set of customer testimonials, and while we usually ski these because they are self-selected, in this case the testimonials were so effusive in their praise, that we thought they were worth noting.
Looking farther afield, we found none of the opposite. Visitors to this company's hotels seem uniformly pleased with their stays, which is something of a first when it comes to hotel.
Final Thoughts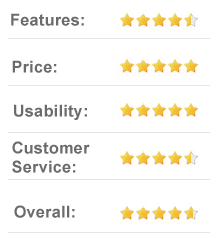 After working with hotel booking agencies, whether one of the massive big boys, or one of the smaller boutique agencies, it can be a pleasure dealing direct with a hotel operator. For one thing, you can be fairly well assured that you are getting the best price. Since they don't have to split the money with anyone, they can undersell the agencies. And for another thing, the hotel operator will always be more accountable for its actions that a booking agency will be.
With Barcelo.com, however, it appears that hotel operation is a bit of a labor of love. They have acquired some gorgeous properties, located in many of the most ideal vacation spots worldwide, and they have not neglected fun urban areas either. Every type of fun and frolic have been included under a comforting umbrella of professional accommodation. If you are planning a vacation, and want a range of options to consider, this site should be on your list. And if at the same time you want to be assured that, no matter what hotel you choose, you will be greeted with the same high level of service, we highly recommend that you consider Barcelo.